We are thrilled to announce that the 16th Pacific Rim Conference on Lasers and Electro-Optics (CLEO-PR 2024) will be held as in-person-only meeting from August 4 to 9, 2024, at the Songdo Convensia in Incheon, Korea. The CLEO Pacific Rim has provided researchers and professionals around the world in the fields of optics and photonics with unparalleled opportunities to explore the latest advancements in technology and review principles ranging from laser physics to engineering applications.
Building on the tremendous success of past conferences, including the ones held in Seoul in 1999 and 2007 as well as in Busan in 2015, the organizing committee of the CLEO-PR 2024 is delighted to bring this conference back to Korea. We are extremely pleased to host this conference in Incheon, a vibrant city known for the technological advances and rich cultural heritage.
By attending CLEO-PR 2024, you will have the opportunity to engage with leading experts, exchange knowledge, and foster collaborations. Whether you are an academic researcher, an industry professional, or a curious student, this conference promises to offer a diverse program that caters to your interests and ambitions.
Come and join us in Incheon to experience the state-of-the art of laser and electro-optics research, immerse yourself in stimulating discussions, and explore the unique charm of Incheon. We look forward to welcoming you to CLEO-PR 2024 and hope that you will enjoy all that Incheon has to offer!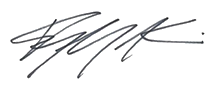 Donghyun Kim
Conference Chair
Yonsei University
Optical Society of Korea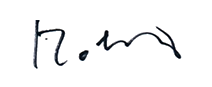 Fabian Rotermund
Conference Chair
KAIST
Optical Society of Korea